I wasn't spoiled as a kid. Neither was my brother.
It's not like we were hard done by, our parents just didn't spoil us. Of course there was the occasional indulgence - pop and chips on Friday night watching "Dukes", and swimming on Saturdays at the big indoor pool - but when I look back I'd never use the word "spoiled" to describe my childhood.
I got my first job when I was nine years old - nine people! I inherited Jason's paper route – the biggest in town. Every afternoon, six days a week, I'd walk to twenty-four houses slugging twenty-four papers in my canvas bag. In the summer I'd bike. (I think I got Jason's blue bike with the red stripe too.)
I wasn't allowed to quit my job as a papergirl until I could find another. My small town didn't have much to choose from but thankfully child labour laws were a lot looser in the '80's. My next job was at the local restaurant as a dishwasher. No offence to you dishwashers out there but this is the worst job around. Sweaty dishes dripping with chewed up food made my stomach turn and the combination of hot water and bleach stripped my skin raw. The only redeeming quality of that job was the unlimited Sprite. That job didn't last long but I wasn't allowed to quit until I found another one. Store clerk, piano teacher, office worker…you get the picture.
My folks valued a strong work ethic and instilled in me the incredible skills of tenacity, determination and the sheer resolve to persevere. Affirmation for a job well done was the medal I'd work for; over the years I've racked up a trophy case.
Even though I wasn't spoiled, I knew I was loved.
When I had a need, they would be there to meet it.
When I had done something great, I'd know they were proud.
This is how I felt love.
But things have changed. I'm spoiled now.
My parents have taken to a different approach. I'd love to say it naturally grew on all of us over time, but it didn't. This 180 in method was birthed out of a place of real pain and it's been a challenge to get used too. The sudden death of my brother years ago was the catalyst for this new style of love, but over the years my parents and I have come to embrace and enjoy these moments of sweet spoiling.
We've even got a name for it.
"Tuesday Gifts". You know – Tuesday.
Because Tuesday is nothing special and a gift given on a Tuesday is "just because". Just because I'm lovely. Just because I'm loveable. I don't receive Tuesday Gifts as a thank you for a job well done. I don't receive Tuesday Gifts because I've given them something and they want to thank me. I don't receive Tuesday Gifts because I'm in need.
I'm gifted on Tuesdays just because I am.
Don't get the wrong idea here. These Tuesday Gifts are random, simple and small. Unexpectedly on any given Tuesday, mom or dad will give me a Starbucks gift card for a latte, special soap, note cards, fancy napkins, or a flower. Honestly, I've gotten Tuesday gifts on Wednesdays and Mondays and every day in between. But the message they sing to me is still the same.
These "Tuesday Gifts" are the emblems of commitment and adoration. They are simple in their expression but substantial in their meaning. They say, " I love you just the way you are", and "I think you're great. Don't ever change."
That sort of love drives out fear and self-doubt. It's the sort of thing that reminds me I belong to someone.
In many ways my parents and I have learned a new love language with each other. Their love hasn't changed for me over the decades, (it's not like they love me more now than when I was that little ten year old paper girl), but the ways they show me has expanded. They are speaking a new language and I am learning a new one too.
Learning a new language amplifies everything.
So this has me thinking: What if God's love language is more like those "Tuesday Gifts"?
What if God wants me to feel his love in the simple and ordinary things, like Tuesdays, instead of just feeling his love after I think I've done a "good job", served well, and obeyed him? What if we could experience his over-the-top-love in every simple thing?
God calls himself the great "I AM". HE IS. And he tells us that: HE. IS. LOVE.
Could the mystery be that his love is in it all, because HE IS in it all?
Imagine if God's love is in every good thing. Every. Single. Thing.
taste-buds and the tadpole
snails and sunrises
melodies and molten chocolate cake
irises and eyeballs
candles & cotton candy
...you get it - Every. Single. Thing.
What difference would it make if I started to tune into God's love language? "Christa, this gift is just for you, in this moment right now. I love you so much. It's your Tuesday gift. I'm giving it to you just because you are."
I believe God wants to soak us in Love and he's using everything to drench us in it.
Could I embrace these simple, seemingly ordinary "Tuesday moments" as the "Tuesday Gifts" of God? Yes, this is exactly the type of love I need. This is the perfect love that secures me and frees me all at the same time.
-C
ps - Because of the Tuesday Gifts I've received, I'm donating $1 to The Love2Love Project all day on December 1 for every "like" at the bottom of this page (just before the comments) for the #TuesdayLove post. I'd love for you to share this post on Facebook &Twitter!
All the donations to The Love2Love Project goes to vulnerable children in Syria (via World Vision) and girl's education in Mozambique (via Mennonite Central Committee).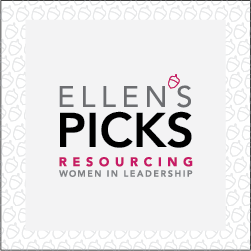 *This post was inspired by a book club, "Ellen's Picks" I've been recently invited to join. This month's pick is Emily Freeman's Simply Tuesday. Ellen Graf-Martin is a great Canadian leader helping to resource other leaders. Check her out! I'm grateful for Ellen's leadership and generosity!
Additional Resources: